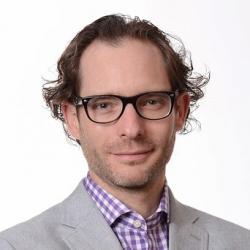 Rodrigo Canales is associate professor of Organisational Behaviour at Yale University. He also sits on the advisory board of the Dalai Lama Center for Ethics and Transformative Values at MIT and advises a number of startups in Mexico that seek to improve the financing environment for small firms.
Rodrigo researchers the role of institutions in entrepreneurship and economic development with particular attention for the effect of individual's backgrounds, professional identities and organisations position on existing structures and strategies they pursue to change them.
He also works on microfinance, researching the institutional complexities of renewable energy and the institutional implications of the Mexican war on drugs. Rodrigo holds a PhD from MIT and an MBA from MIT, and a Bachelor's degree from Universidad Iberoamericana.  He is currently on academic leave, serving as Chief Policy Advisor to the Mexican Embassy in the US.
Research interests
Economic Sociology
Entrepreneurship
Economic Development
Institutional Theory
Organisation Theory