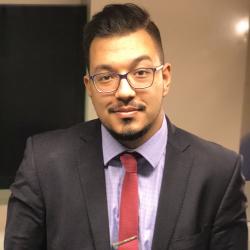 Raghabendra KC is a doctoral candidate in the Marketing pathway at Cambridge Judge with an interest in investigating social influences in the behavioural decision-making of consumers and firms using field, lab and lab-in-field experimentation.
KC holds an MPhil degree in Management Science & Operations from the University of Cambridge and a BA with honours in mathematics and economics from Rollins College, USA.
KC's teaching interests lie in marketing, consumer behaviour and decision-making. He has taught to both small and large audiences ranging from undergraduates to Executive MBA participants. His experience includes course design, course coordination, teaching and supervision. Next to research and teaching, KC serves as an academic consultant for firms in the UK and Nepal.