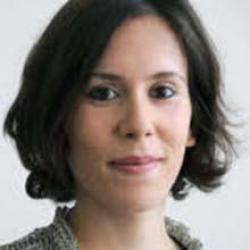 Margherita Calderone is a Post-Doctoral Research Fellow at the Department of Economics and Statistics "Cognetti de Martiis" of the University of Turin (UniTo). She is interested in labour economics, including economics of education, gender, and micro-entrepreneurship, and is working on the impact evaluation of a number of development projects in South Asia and Sub-Saharan Africa. Her current research is funded by a Marie Curie Grant from the European Union.
Prior to joining UniTo, she was a Post-Doctoral Researcher at the Faculty of Economics and Business of the University of Leuven (KU Leuven), an Applied Economist at the Education Global Practice of the World Bank, a Research Associate at the German Institute for Economic Research (DIW Berlin), a Visiting Fellow at the International Food Policy Research Institute (IFPRI), and a Consultant at the Inter-American Development Bank (IDB).
She finished her PhD in Development Economics at Humboldt University, Berlin, in 2014. Her PhD was funded by another Marie Curie Fellowship. In her thesis, she explored topics linked to conflict economics and vulnerability to shocks, using panel and experimental data and focusing on East Africa and India. She also holds a Master of Science in Economics (2009) from Bocconi University in Milan.
 
Research interests
Labour Economics
Micro-Entrepreneurship
Economics of Education