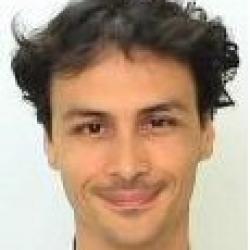 Leonardo Iacovone is a Lead Economist at World Bank's Trade and Competitiveness Global Practice. He is engaged in analytical, operational and impact evaluation work in the areas of microeconomic determinants of growth, related to innovation and
entrepreneurship. His research has been published in various journals such as Economic Journal, Journal of Development Economics, Journal of International Economics, World Development, World Economy and Industrial and Corporate Change.
Leonardo is currently working in various African countries (Guinea-Bissau, Togo, Senegal, Ethiopia) as well as various Latin American ones (Colombia, Ecuador, Uruguay) and Russia. Before joining the Bank, he worked as Consultant in Latin America and Southern Africa for UNDP, WTO, UNIDO, USAID and EU. Additionally, before his PhD, Leonardo had been working in Mozambique as ODI Fellow for the Ministry of Agriculture and Rural development (Unit for Development of Private Sector and Commercial Agriculture) and as Adviser for the Ministry of Industry and Trade. Leonardo was trained at Bocconi University of Milan, Italy, University Torquato di Tella of Buenos Aires, Argentina, and holds a PhD from University of Sussex.
Research interests
Trade
Economic Development
Firm-level Dynamics