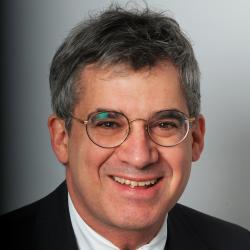 Josh Lerner is the Jacob H. Schiff Professor of Investment Banking at Harvard Business School, and head of the Entrepreneurial Management unit. He co-directs the National Bureau of Economic Research's Productivity, Innovation, and Entrepreneurship Programme and serves as co-editor of their publication, Innovation Policy and the Economy.
Lerner founded and runs the Private Capital Research Institute, a non-profit devoted to encouraging access to data and research about venture capital and private equity, and serves as vice-chair of the World Economic Forum's Global Agenda Council on the Future of Investing. His research focuses mostly on venture capital, private equity, innovation policies and the impact they have on firm strategies.
Among other recognitions, he is the winner of the Swedish government's Global Entrepreneurship Research Award.  Lerner graduated from Yale College with a special divisional major that combined physics with the history of technology and he holds a PhD from Harvard's Economics Department.
Research interests
Alliances
Entrepreneurship
Innovation
Patents
Private Equity
Venture Capital