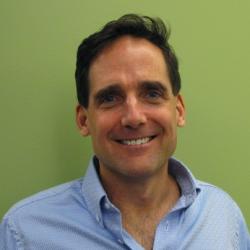 Dr. Donald Sull is a global expert on strategy and execution in turbulent markets. He is a Senior Lecturer in the Technological Innovation, Entrepreneurship, and Strategic Management group at the MIT Sloan School of Management, where he teaches courses on Competitive Strategy and Strategy Execution in Volatile Markets. He was formerly a Professor of Strategy and Entrepreneurship at Harvard and the London Business School, winning teaching awards at both universities. He earned his bachelors, masters, and doctorate at Harvard University.
The Economist named him "a rising star in a new generation of management gurus," and identified his theory of active inertia as an idea that shaped business management over the past century. Fortune listed him among the ten new management gurus. Sull has published five books and over 100 case studies and articles, including ten best-selling Harvard Business Review articles. His next book, Simple Rules: How to Thrive in a Complex World, is co-authored with Kathleen Eisenhardt, a professor at Stanford's school of engineering, and will be published in April 2015.
Sull is currently using big data to measure and quantify how well organisations execute their strategy.  Sull and Rebecca Homkes have developed a state-of-the-art survey to assess execution capacity. He also designed and directed an action research program with the  Young Presidents' Organisation to quantify the impact of interventions to increase execution capacity.
Sull has served as a director of the Business Strategy Review, London Business School's quarterly journal, and as an academic advisory board member of the McKinsey Quarterly. He is currently a judge for the Harvard Business Review's McKinsey Award, which recognises the best articles published each year in that magazine.  
Prior to academia, Sull worked as a strategy consultant with McKinsey & Company, and a management-investor with the leveraged buyout firm Clayton, Dubilier & Rice. He is an active investor in start-ups and advises the top management teams of several leading multinationals including Royal Bank of Canada, Standard Chartered Bank, Baker & McKenzie, Burberry, Investec, PIMCO, and several members of the Young Presidents' Organisation.
Sull splits his time between Cambridge, Massachusetts and Cape Cod.