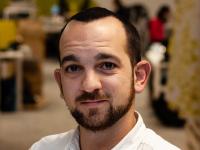 Hugo is the Senior Policy Analyst at the Innovation Growth Lab (IGL). 
Hugo has worked since 2018 in the intersection between the Research and the Policy teams at IGL, supporting policymakers in the early stages of policy development and helping them decide where to introduce experimentation to increase the impact of entrepreneurship and business support programmes. He leads successful projects and publications to promote experimentation and supports the design, implementation and evaluation of several government programmes across OECD countries. 
Before joining Nesta, Hugo was a policy evaluation advisor for the Costa Rican government. He also evaluated employment and entrepreneurship programs for the German Development Agency (GIZ) in Central America and worked with various research institutes and consultancies in Europe and Southeast Asia. He holds a BA in Political Science and a Master of Public Policy (MPP) at the Hertie School of Governance in Berlin. In 2020, he was included in the Santander-CIDOB "35 under 35 List" for his leadership in policy innovation and transformation in Europe.