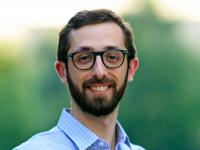 Edoardo Trimarchi is Policy Lead for the Innovation Growth Lab (IGL).
In this role, Edoardo contributes to the development and growth of IGL's programme of work to create more experimental policy ecosystems.
Before joining IGL in 2022, Edoardo was the Senior Policy Manager of the Abdul Latif Jameel Policy Action Lab (J-PAL) office for Latin America and the Caribbean in Santiago, Chile. For three years he led J-PAL LAC's policy team in identifying opportunities to promote the use of evidence in policy making, built partnerships with governments, donors and civil society organisations across the region, and provided technical assistance for the scale-up and replication of successful interventions. He joined J-PAL LAC in 2017 as a Senior Research Associate working on a White Paper on youth crime and violence prevention in Mexico. Previously, he worked in Colombia with J-PAL LAC and Innovations for Poverty Action on a project for the institutionalisation of evidence use within the Monitoring and Public Policy Evaluation Unit of Colombia's National Department of Planning. 
Edoardo also conducted field research in Bolivia and Colombia, and interned at the Democratic Governance Unit of the United Nations Development Programme in the Dominican Republic. Edoardo has an MSc in Sustainable Development - International Development from Utrecht University and a BA in Economics from Bocconi University.